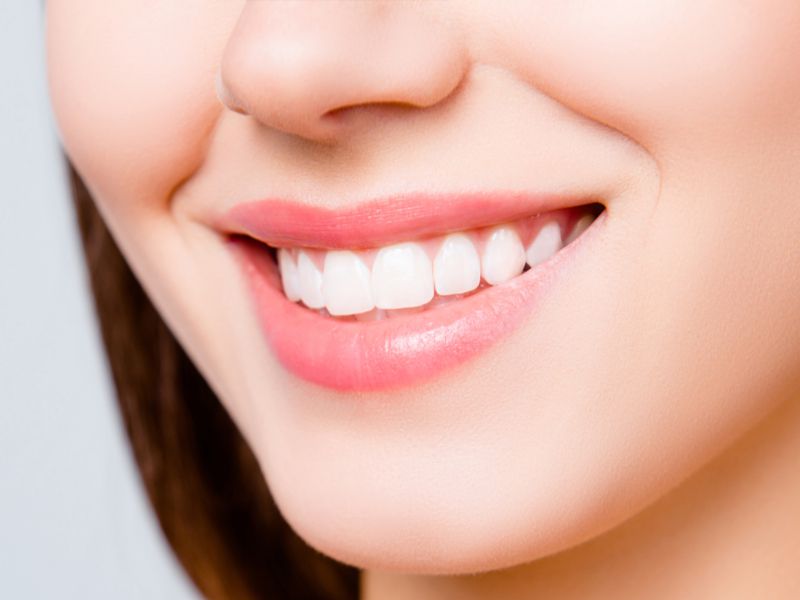 Tooth whitening or tooth bleaching is the process of lightening the natural color of your tooth without removing any tooth surfaces. Over time, your teeth color change due to various factors such as age, certain food, and drinks such as tea & coffee, certain medications, etc. Smoking and alcohol consumption can also stain teeth.
How Does Teeth Whitening Work?
Teeth whitening restore your natural teeth color with the help of bleaching product made of hydrogen peroxide or carbamide peroxide. Prior to the process, your dentist will make sure that your teeth are suitable for the treatment.
The first step of the treatment involves protecting your gum using a rubber shield or gum. Then the dentist will apply the whitening product to your teeth, using a specially made tray that fits into your mouth like a mouthguard. The treatment generally takes 3-4 weeks to complete, in which a couple of initial visits, your dentist will need to make a mouthguard and will take impressions for this.
Once the mouthguard is made, you will be instructed on how to use it and will have to continue the treatment back home. The whitening product will be applied for about 30 minutes daily. However, the newer ones can be applied up to 8 hours, hence speed up the treatment process.
Laser Teeth Whitening
Nowadays, the more commonly used method which gives a faster result is laser whitening. For this method, a rubber dam is put over your gum to protect it and the whitening product is applied to the teeth. The laser is then shone on the teeth to activate the chemicals. The light speeds up the reaction and makes the treatment much faster.
Who Are Not Suitable For Whitening?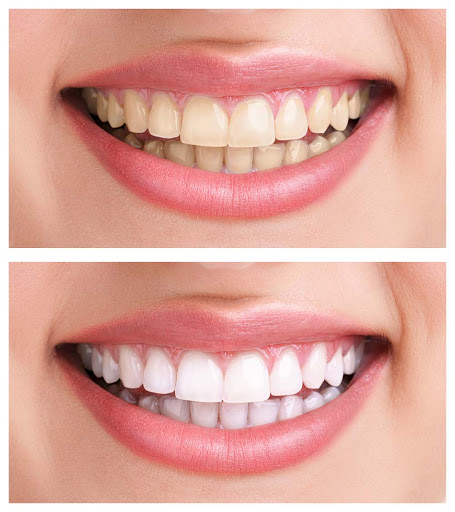 As mentioned above, your dentist will decide whether you are suitable for the treatment or not. Although teeth whitening is safe for most people, there are certain types of discoloration that can't be corrected. Certain medical conditions may reduce the effectiveness of the treatment. These include:
If you have Porcelain veneers, dental crowns, caps, fillings, or dental bonding on the teeth. These materials don't bond well with the whitening product and may lead to the ineffectiveness of the treatment.
Gray or dead teeth can't be whitened.
Some conditions may get worsened if whitened. Such as tooth sensitivity, TMJ, and tooth with worn enamel.
How Long Do Your Teeth Stay Whiter?
On average, it whitening effect usually stays up to 3 years. However, this varies from person to person, depends on how they take care of themselves. So make sure to consult with your dentist before you start the treatment.
How Much Does Teeth Whitening Cost In Bangkok?
On average, you can expect to spend around $250 to $300 for the treatment, which is much cheaper, compared to that in the US, which you would be spending at least $500 per tooth.